Online Test for Skin Picking
How Severe is Your Picking Disorder? Find Out With This Free Online Test
Take the test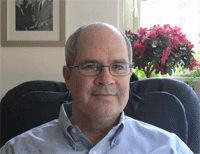 Daniel Gomez
Name
Daniel Gomez.
Location
280 Madison Avenue (#40th Street) NYC 10016 917-817-6008
Credentials and Degrees
Specialist in the treatment of Anxiety Disorders. LCSW ICADC ACT MDiv CGP
Description
I believe that everyone has the capacity to improve their lives in significant ways and that therapy is an effective vehicle for implementing such change. My work is not short term but it is time limited; I look forward to patients making progress and eventually tapering to once every two weeks and then to maintenance schedule that can be individual or group. I am committed to provide the highest quality – researched based and cutting edged cognitive therapy treatments for anxiety, depression, addiction, phobias, worry, relationship issues and emotion regulation problems. The therapist and client work together as a team to identify and solve problems, change thinking patterns and problematic behaviors. I believe the majority of work takes place outside the session. I welcome the opportunity to treat clients from diverse backgrounds and look forward to the possibility of working with you.
Contact info
917-817-6008 CTLCSW [at] msn.com http://www.danielgomezlcsw.com