Covid and BFRBs: What's the Impact?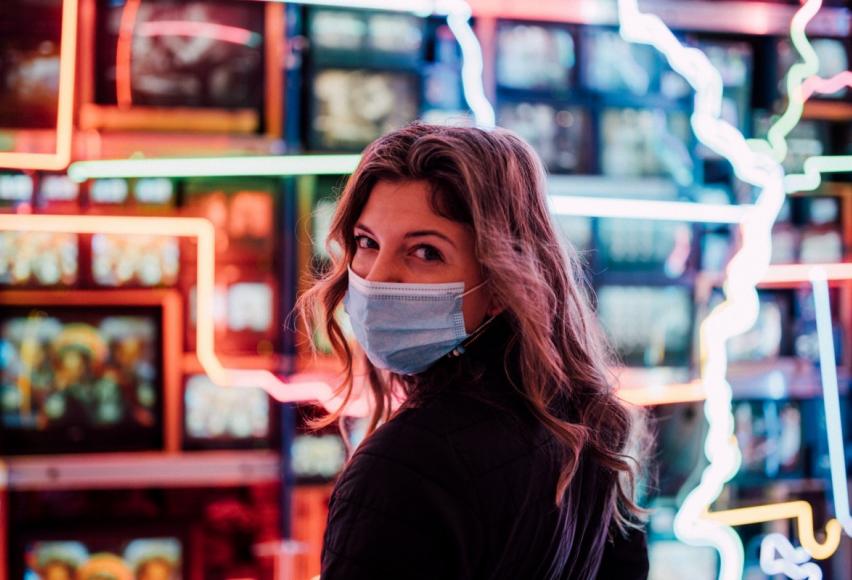 Seemingly overnight, the COVID pandemic changed our normal way of life. The resulting lockdowns, shutdowns, and distancing restrictions meant that people were faced with having to find new ways to access everything from basic needs to their jobs, their family, and even their healthcare. Being isolated from others meant being on your own to deal with whatever came about. It's no surprise that as the pandemic wore on, mental health issues surged. Anxiety and depression rates escalated along with the demand for mental health care. Healthcare providers of all disciplines were left scrambling trying to balance safety with service provision.
There was much speculation about the impacts COVID would have on mental health. For people with BFRBs, the pandemic and the changes that resulted presented a unique challenge. People with BFRBs already have higher baseline anxiety, and report a connection between their anxiety levels and symptom severity. The near-instant loss of access to mental healthcare combined with the intense stress of the COVID restrictions and distancing protocols had the potential to increase the anxiety and isolation that people with BFRBs already experience. Now, over a year into the pandemic, a new study looks at how the effects of the pandemic have impacted people living with BFRBs and the results may surprise you.
The Study
Researchers conducted an online survey of people with BFRBs. Data were collected from July 1 – July 31, 2020. Participants completed one of two surveys, depending on whether they identified as having a hair-pulling disorder or a skin picking disorder. The survey examined symptoms before and during the pandemic.
Results of the survey confirmed what many in the mental health community suspected. For those living with hair pulling or skin picking, experiencing the COVID-19 pandemic led to an increase in symptoms.
Of the 460 people surveyed, 39.3% reported hair pulling, and 28.9% identified skin picking as their BFRB. A significant number of people, 30.7%, reported engaging in both hair pulling and skin picking. A small percentage of participants, 1.1%, reported engaging in another form of BFRB.
When asked about symptom severity, results were mixed. Thirteen percent of the participants reported that their symptoms improved. Another 17.6% reported no change. A full 67.2% reported an increase in their symptoms during the pandemic. This result is especially concerning given the disruption in mental health and medical services in the weeks and months following the onset of COVID restrictions.
The survey also examined the relationship between COVID and the treatment experience. Of the 460 participants, 145 were in active treatment for their BFRB. Of those in treatment, 37.9% experienced an interruption in their therapy due to the pandemic and its restrictions. Of the remaining respondents, 68.5% were not in active treatment prior to COVID and 40.3% expressed a desire to begin treatment.
The Search for Care
Finding mental health care was already challenging prior to the pandemic. Shutdowns and restrictions further impeded access to care. In the early days of the pandemic, most in-person services were suspended. Group meetings were canceled or moved online. Therapy via telehealth was not widely available in many locations and the general public was not very familiar with this service. Mental health providers scrambled to stand up for telehealth services.
The World Health Organization (WHO) estimated that the pandemic disrupted mental health care in about 93% of countries worldwide.  In the summer of 2020, they surveyed disruptions in critical mental health services across their six regions. What they found was striking and concerning, given the rising need for care:
▪ Over 60% of regions reported disruptions to mental health services.
▪ 67% saw disruptions to counseling and psychotherapy
▪ 65% experienced disruptions in critical harm reduction services
▪ 45% experienced disruption in opioid treatment programs
▪ More than a third (35%) reported disruptions to emergency medical care, including those for people experiencing severe substance use withdrawal syndromes
▪ 30% reported disruptions to access for medications for mental, neurological, and substance use disorders.
▪ Disruptions were reported in school and workplace mental health services (78% and 75% respectively).

Implications of Treatment Disruption
At the same time services were being restricted, the need for mental health care was surging and continues to remain high. In January 2021, 41% of adults reported symptoms of anxiety and/or depression, similar to previous findings in spring 2020. In a survey from June 2020, 13% of adults reported new or increased substance use due to coronavirus-related stress, and 11% of adults reported thoughts of suicide in the past 30 days. Suicide rates have long been on the rise and are particularly high among young adults (26%). Early 2020 data show that drug overdose deaths were particularly pronounced from March to May 2020, coinciding with the start of pandemic-related lockdowns.
For people with pre-existing conditions, a sudden disruption in treatment can leave them struggling to cope. With the added stress of the pandemic, anxiety and depression can escalate, exacerbating symptoms and maladaptive coping. Therapy has moved largely to online services, opening the door to accessibility. However, online therapy is a format not everyone is completely comfortable with.
History tells us that the mental health impact of disasters far outlasts the physical impact. It is likely that the high demand for mental health care will extend long past the pandemic. For example, one study of the psychological toll on health care providers during viral outbreaks found that psychological distress can last up to three years after the outbreak. There is also concern that the resulting financial impact that many are experiencing due to the increase the risk of mortality, sometimes referred to as "deaths of despair." A May 2020 report suggests that, based on people's financial hardship and increased social isolation, deaths related to suicide and substance misuse could continue well into the end of the decade.
The good news is that pandemics can and do end. There are vaccines being developed and distributed to those who want them. The mental health community is rebounding and more services are coming back. One thing is certain: Mental health service delivery will look very different moving forward. It is likely you will see more online services and community-based services. If you or someone you love needs help, reach out to your local mental health centers. Reach out to friends or loved ones. Join an online support group such as the ones found at the TLC Foundation for BFRBs. None of us have experienced a pandemic before. We will all learn as we go and find what works best as we find our new "normal."
References
1. Keuthen, N. J., Deckersbach, T., Wilhelm, S., Hale, E., Fraim, C., Baer, L., O'Sullivan, R. L., & Jenike, M. A. (2000). Repetitive skin-picking in a student population and comparison with a sample of self-injurious skin-pickers. Psychosomatics, 41(3), 210–215. https://doi.org/10.1176/appi.psy.41.3.210
2. Pathoulas, J. T., Olson, S. J., Idnani, A., Farah, R. S., Hordinsky, M. K., & Widge, A. S. (2021). Cross-sectional survey examining skin picking and hair pulling disorders during the COVID-19 pandemic. Journal of the American Academy of Dermatology, 84(3), 771–773. https://www.ncbi.nlm.nih.gov/pmc/articles/PMC7711196/
3. World Health Organization. (2020, October 5). The impact of COVID-19 on mental, neurological and substance use services. Retrieved from https://www.who.int/publications/i/item/978924012455
4. KFF. (2021, April 14). The implications of COVID-19 for mental health and substance use. Retrieved from https://www.kff.org/coronavirus-covid-19/issue-brief/the-implications-of-covid-19-for-mental-health-and-substance-use/
5. Mental health, substance use, and suicidal ideation during the ... (2020, August 13). Retrieved from https://www.cdc.gov/mmwr/volumes/69/wr/mm6932a1.htm?s_cid=mm6932a1_w
6. Kisely, S., Warren, N., McMahon, L., Dalais, C., Henry, I., & Siskind, D. (2020). Occurrence, prevention, and management of the psychological effects of emerging virus outbreaks on healthcare workers: Rapid review and meta-analysis. BMJ, m1642. doi:10.1136/bmj.m1642
7. Well Being Trust & The Robert Graham Center. (2020, May 8). Projected deaths of despair during COVID-19 · Well being trust. Retrieved from https://wellbeingtrust.org/areas-of-focus/policy-and-advocacy/reports/projected-deaths-of-despair-during-covid-19/
Start your journey with SkinPick
Take control of your life and find freedom from skin picking through professional therapy and evidence-based behavioral techniques.
Start Now