Psychodermatology: Where Mind and Body Meet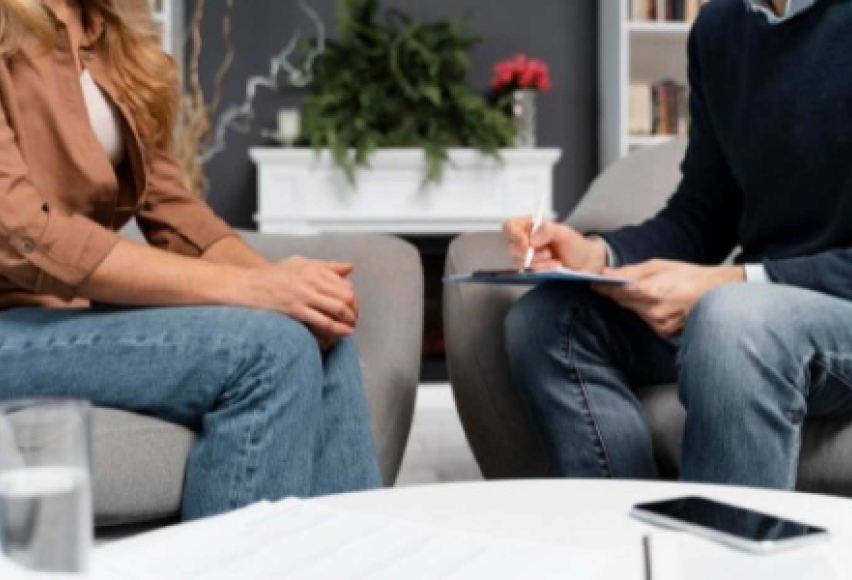 When you struggle with an issue, you're most likely to see someone who can deal with the most urgent of your needs. In the case of skin picking or hair pulling, chances are, your first stop is going to be a dermatologist. After all, skin and hair disorders are their specialty, right? But what happens when you have a skin condition that is related to a mental health disorder?
It's well-known that psychiatric and medical conditions can co-occur. In fact, it has been estimated that about 30-40% of dermatology patients also have a comorbid mental health issue. 
Skin picking and other body-focused repetitive behaviors (BFRBs) are classified as psychiatric disorders related to obsessive-compulsive disorders and not dermatological disorders. However, it is not uncommon for someone with a BFRB to seek treatment from a dermatologist usually for a bothersome skin ailment caused by repetitive picking or pulling. Sometimes, dermatology is the first stop.
This overlap in medical and psychiatric needs has presented a challenge for dermatologists, who are typically not trained in psychiatric diagnostics. How can they manage the skin issues while identifying a patient's psychiatric needs and guiding them to appropriate care? Dermatologists are acutely aware that treating the dermatological condition without addressing the underlying mental health issues doesn't fully meet the treatment needs of patients.
Medical specialties have been historically compartmentalized with very little overlap. Recent advances in the understanding of the mind-body, or in this case, the mind-skin connection, have prompted a new understanding of this interconnectedness. With a significant number of patients presenting with both needs, the practice of dermatology has responded and a new way of managing these disorders is emerging. Psychodermatology is filling that need.
The Rise of Psychodermatology
Psychodermatology is an emerging subspecialty of dermatology that brings together psychiatry, psychology, pediatrics, and dermatology to more comprehensively address the needs of people with psychodermatological disorders. Psychodermatological disorders are those disorders that have both dermatological and psychiatric components such as BFRBs like skin picking and hair pulling disorders.
The recognition of psychodermatological disorders and the mind-skin connection isn't new. It can be traced back to ancient times. Hippocrates documented his observations of people who seemed to have both hair and skin conditions as well as mental health issues, what we might today recognize as trichotillomania or a skin picking disorder. It was Aristotle who suggested that the mind and body were complementary rather than separate systems.
Still, over time, as specialties developed, medical care became more specialized and often, paths didn't intersect. Historically, dermatologists dealt strictly with disorders of the skin and hair. Underlying mental health issues were left to the behavioral health professionals, in particular psychiatrists and therapists.
As the understanding of the dynamics between the mind and the skin/body has broadened, medical professionals have recognized the need for integrated approaches to care. A 2012 survey highlighted the need for Psychodermatology services. The survey found that 3% of dermatology patients surveyed had a primary psychiatric disorder, 8% presented with worsening psychiatric problems due to their skin disorders, 14% of dermatology patients had a psychological condition exacerbating their skin disorder, and 17% of dermatology patients needed need psychological support.
The care community, seeing the multifaceted needs of patients with these disorders has come together to better treat patients. Today, Psychodermatology is becoming more widely recognized and used as a way to care for people.
The Multidisciplinary Approach to Care
The treatment of psychodermatological disorders includes:
improving function

reducing symptoms and physical distress

diagnosing and treating depression, anxiety, and other mental health issues associated with skin disease

managing social isolation

improving self-esteem
Today, Psychodermatology involves a multidisciplinary approach to treating people with psychodermatological disorders. That team may include:
Dermatologists – specialists in disorders of the skin and hair

Psychiatrists – specialists in psychiatric disorders and psychotropic medication

Behavioral Health – therapists with a specialty in working with people with these disorders

Pediatricians – disorders such as skin picking or hair pulling often being in childhood

Nurses

Social Workers

Trichologists

Primary Care Physicians

Allied Health – other healthcare professionals and services
What a particular Psychodermatology practice may look like will vary, of course. However, growing evidence suggests that a multidisciplinary approach to care may be the most beneficial for patients.
Benefits of Multidisciplinary Care
One of the challenges to care has been getting people the services they need. Sometimes people are hesitant to see a therapist. Some people lack insight into the psychological aspects of their disorder and won't seek help on their own. Other times, finding appropriate referrals is difficult. For these reasons and many more, the idea of bringing care to one place makes sense.
There is evidence that a multidisciplinary approach can be more cost-effective and efficient. Having the appropriate diagnostic and treatment resources in one place reduces the need for overlapping services and referrals. For people with one of these disorders, it can reduce the frustration of finding care.
Of course, the success of any treatment begins with a strong doctor-patient connection. Trust in their care provider is essential to compliance. No healthcare professional can be an expert in every area. Having a complement of experts to help manage people with psychodermatological disorders translates to good patient care. Being able to oversee and guide people through the treatment process instills confidence in their provider and increases the chances of treatment compliance.
Psychodermatology brings together the best of both mind and body expertise to treat the whole person and their symptoms in an efficient and proactive way. While they are not commonplace, Psychodermatology clinics are becoming more available and accessible.
If you are living with skin picking or a related disorder, talk with your care provider about coordinating care. Having a multidisciplinary approach to care means helping and hoping for optimal treatment outcomes.  
References
1. Yadav, Savita & Narang, Tarun & Kumaran, Muthu Sendhil. (2013). Psychodermatology: A comprehensive review. Indian journal of dermatology, venereology, and leprology. 79. 176-92. https://www.researchgate.net/deref/http%3A%2F%2Fdx.doi.org%2F10.4103%2F0378-6323.107632
2. Marshall, C., Taylor, R., & Bewley, A. (2016). Psychodermatology in Clinical Practice: Main Principles. Acta dermato-venereologica, 96(217), 30–34. https://doi.org/10.2340/00015555-2370
3. Franca, K., Chacon, A., Ledon, J., Savas, J., & Nouri, K. (2013). Pyschodermatology: A trip through history. Anais Brasileiros de Dermatologia, 88(5), 842-843. https://doi.org/10.1590/abd1806-4841.20132059
4. Bewley, A., Affleck, A., Bundy, C., Higgins, E., & McBride, S. (2013). Psychodermatology services guidance: the report of the British Association of Dermatologists' Psychodermatology Working Party. The British journal of dermatology, 168(6), 1149–1150. https://doi.org/10.1111/bjd.12330
5. Jafferany, M. & Franca, K. (2016). Psychodermatology: Basics Concepts. Acta dermato-venereologica, 96(217), 35–37. https://doi.org/10.2340/00015555-2378
Start your journey with SkinPick
Take control of your life and find freedom from skin picking through professional therapy and evidence-based behavioral techniques.
Start Now