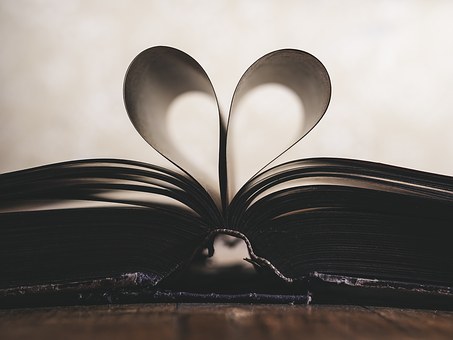 Excoriation disorder is a debilitating and traumatic mental health disorder that commonly begins at the onset of puberty. Young tweens are likely to experience their first episodes accompanied by fear, shame, embarrassment, and the desire to hide the habit and the physical evidence at all costs. Approximately 1.4%-5.4% of the population experiences the compulsion to pick at their skin which is triggered by a variety of things. Skin conditions such as eczema, rashes, itching, or acne often inspire skin picking, but emotional triggers such as stress, anxiety, depression, anger, boredom, and fatigue can trigger it as well. People who pick at their skin in a disordered way may start with something innocuous like picking at a scab, but then they cannot stop resulting in severe skin damage.
Young people tend not to understand what is happening to them or why they feel compelled to pick at their skin. It is a mental health disorder similar to obsessive-compulsive disorder, and many kids find that they lose track of time while doing it or completely zone out and don't realize they are picking. People who pick at their skin spend a lot of time picking and then a lot of time trying to cover it up. They likely try to stop many times and then feel shame and embarrassment because they can't stop. They often feel more anxious, try to hide it as much as possible, get depressed, and start to drop out of social activities because they don't want anyone to see. The fear of judgment becomes pervasive.
Books to uplift and inspire
Because skin picking is misunderstood, there are not many resources for tweens to safely inquire about what is happening to them. Anyone who feels like they may have a skin picking disorder should find a compassionate adult to help them find therapy provided by an expert in body-focused repetitive behaviors. There are also online resources available like Skinpick.com and bfrb.org that can help you get support early. The earlier someone seeks treatment, the more likely they are to learn to manage the behaviors with minimal life interference.
Kids with skin picking disorder often suffer from bullying, peer pressure, anxiety, depression, poor self-esteem, and poor body image. There are so many terrific books to lift the spirit but here are just a few fiction books with characters who deal with some of the same issues. Links are provided for purchasing them, but they are likely available at all major bookstores.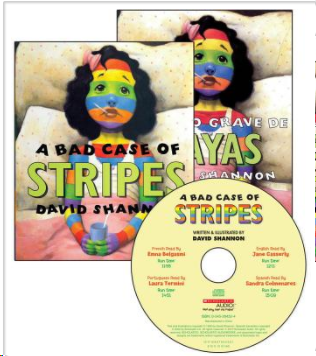 A Bad Case of Stripes by David Shannon is the story of a young lady who is so worried about what others think; her worries cause her to break out into stripes! How will she deal with that?
https://www.alibris.com/A-Bad-Case-of-Stripes-David-Shannon/book/545650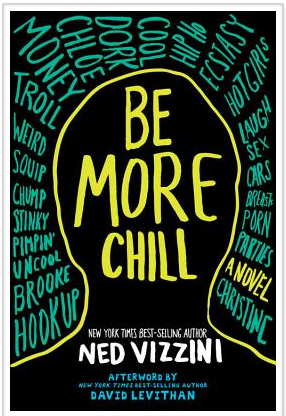 Be More Chill by Ned Vizzini is about Jeremy who is not cool. His quest to become cool leads him to a pill that becomes a supercomputer in your brain that tells you how to be cool in any situation. Will the "cool pill" change his life for the better?
https://www.alibris.com/Be-More-Chill-Ned-Vizzini/book/8030944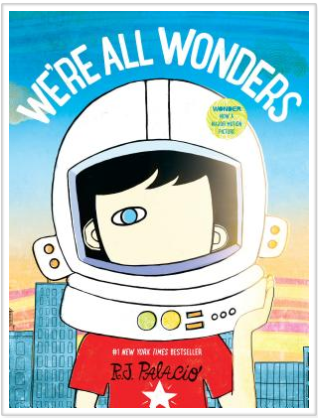 We're All Wonders by R. J. Palacio is the story of August Pullman who has an extraordinary face. He can't change the way he looks, but he wants to belong, so maybe he can change the way others see.
https://www.alibris.com/Were-All-Wonders-R-J-Palacio/book/36154072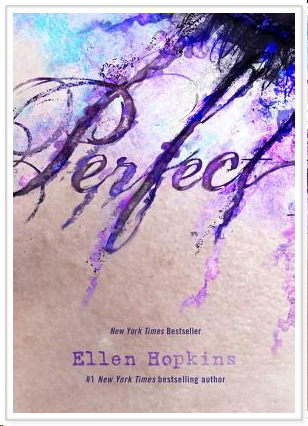 Perfect by Ellen Hopkins is the stories of four teenagers and their quest for perfection. Not satisfied with who they are, these teens make choices they think will lead them to a better life until tragedy strikes.
https://www.amazon.com/Perfect-Ellen-Hopkins-ebook/dp/B004IK9C84/ref=sr_1_1?ie=UTF8&qid=1519592597&sr=8-1&keywords=perfect+by+ellen+hopkins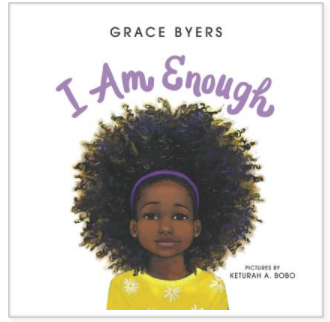 I Am Enough by Grace Byers and illustrated by Keturah A. Bobo is full of affirmations for loving who you are, respecting one another, and being kind to each other.
https://www.amazon.com/I-Am-Enough-Grace-Byers/dp/0062667122/ref=sr_1_1?s=digital-text&ie=UTF8&qid=1519592794&sr=8-1&keywords=I+Am+Enough+by+Grace+Byers
Start your journey with SkinPick
Take control of your life and find freedom from skin picking through professional therapy and evidence-based behavioral techniques.
Start Now