Online Test for Skin Picking
How Severe is Your Picking Disorder? Find Out With This Free Online Test
Take the test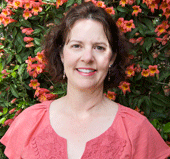 Angela Malek, M.Ed.
Name
Angela Malek, M.Ed.
Location
1311 Chisholm Trail #301 Round Rock, TX 78681
Credentials and Degrees
An LPC intern in Round Rock, TX under the supervision of Kathy Van Dusen. Received specific and detailed training on treating skin picking, hair pulling and nail biting through the Trichotillomania Learning Center. MEd in Counselor Education at the University of Virginia (1992).
Therapy methods
I use a comprehensive cognitive and behavior approach when working with clients looking at the sensory, cognitive, motor, environment and affective aspects of picking.
Additional info
Charges $50/session
Contact info
tel: (512) 565-3596 web: roundrockcounseling.com