Online Test for Skin Picking
How Severe is Your Picking Disorder? Find Out With This Free Online Test
Take the test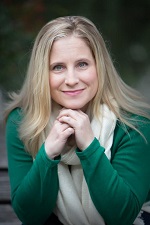 Danielle Bush
Name
Danielle Bush
Location
San Rafael, CA 
Credentials
LCSW and registered/licensed in CA through the BBS (#26536). MSW from Smith School for Social Work. 
Treatment Methods
TLC Foundation therapist training graduate, as well as have taken courses through the Heart & Soul Academy For BFRB Living Skills with Christina Pearson. Uses CBT (ComB) and mindfulness based impulse reduction. 
Description
I've recently opened a private practice in San Rafael, CA where I specialize in treating BFRB's, trauma using EMDR, and helping Highly Sensitive People to thrive.
Contact
114 Windsor Ave
San Rafael, CA 94901
(415) 310-1958