Online Test for Skin Picking
How Severe is Your Picking Disorder? Find Out With This Free Online Test
Take the test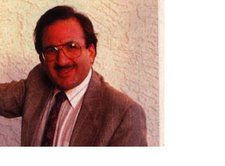 John V. Scialli, M.D.
Name
John V. Scialli, M.D.
Location
4647 N. 32nd St., Ste. 260, Phoenix, Arizona 85018-3344
Credentials and Degrees
Licensed to practice medicine in Arizona; Board Certified in Psychiatry; Board Certified in Child and Adolescent Psychiatry; Distinguished Fellow of the American Psychiatric Association; Fellow of the American Academy of Child and Adolescent Psychiatry; Order Of Merlin, International Brotherhood of Magicians.
Therapy methods
I offer treatment using behavioral techniques (CBT) alone or in combination with medication and/or medical hypnotherapy. I am of a dying breed: a psychiatrist (medical doctor) who is experienced with using symptom specific psychotherapy, as well as the use of cutting edge psychopharmacology. I will also collaborate with other therapists.
Description
I have been treating impulse control disorders (dermatillomania, trichotillomania) and OCD for 30 years. I treat children and adults, both usually in a family context. My approach is to brainstorm with the individual/family, to collaborate in teasing out the very tiny details of the self-damaging behaviors. Then a number of techniques can be employed to alter or interrupt the chain of events before, during or after picking the skin. The disorder primarily erodes motivation to do something else. Once controlled, relapse prevention is very important. (Oh, and the photo was taken many years and many pounds ago.)
Contact info
Although I will briefly respond to email, scialli [at] mindspring.com, my office policy is to not communicate electronically. For a more detailed discussion or if an appointment is desired, please call 602-224-9888. Please note that I do not accept any insurance nor do I provide a sliding scale. I do accept Visa and MasterCard, credit or debit.