Online Test for Skin Picking
How Severe is Your Picking Disorder? Find Out With This Free Online Test
Take the test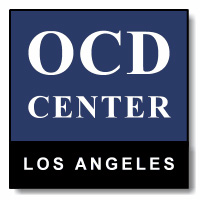 OCD Center of Los Angeles
Name
OCD Center of Los Angeles
Location
10921 Wilshire Blvd. #502 Los Angeles, CA 90024
Credentials and Degrees
Three therapists on staff, all of whom have advanced degrees in Counseling Psychology, Clinical Psychology, or Social Work, and all of whom are either licensed or registered with the State of California licensing board.
Tom Corboy, MFT
Stacey Kuhl Wochner, LCSW
Therapy methods
Cognitive Behavioral Therapy (CBT) with an emphasis on Habit Reversal Training (HRT) and Mindfulness Based CBT.
Description
The OCD Center Los Angeles is a private, outpatient clinic specializing in Cognitive-Behavioral Therapy (CBT) for Obsessive Compulsive Disorder (OCD) and related anxiety-based conditions. Among the disorders we treat are:
Obsessive Compulsive Disorder (OCD)
Dermatillomania (compulsive skin picking)
Trichotillomania (compulsive hair pulling)
Body Dysmorphic Disorder (BDD / body image anxiety)
Hypochondria (health anxiety)
Social Anxiety / Social Phobia
Panic Disorder
Phobias
Research has consistently found CBT to be the most effective treatment for these disorders. While treatment may last many years with traditional therapy, most clients make dramatic improvement with CBT in just 4-6 months. We treat adults, children, and adolescents. In addition to providing individual therapy, we also offers six low-fee therapy/support groups, including a weekly group specifically for adults with Dermatillomania / Compulsive Skin Picking and/or Trichotillomania. We also offer a bi-weekly group exclusively for adolescents aged 12-17 with OCD or related conditions, including Dermatillomania / Compulsive Skin Picking. These groups are led by our staff therapists, and use the same treatment protocol as our individual Cognitive Behavioral Therapy program. The OCD Center of Los Angeles also offers telephone and webcam-based online therapy. Telephone and online counseling are ideally suited to people in the following situations:
Those who have a physical condition which limits their mobility;
Those with psychological conditions which restrict travel;
Those who live in areas distant from our offices who are unable to find specialized care near their home.
Both telephone and internet therapy have repeatedly been found to be safe and effective in numerous research studies, and have been legal in California since 1997. Our office is conveniently located in the Westwood area of Los Angeles, just off both the 405 and the 10 freeways. We have office hours six days a week, including evening and Saturday appointments. The first step towards entering individual or group therapy is to contact our office. This will give us an opportunity to briefly discuss your symptoms, as well as fees, scheduling, insurance, etc.
Contact info
OCD Center of Los Angeles (310) 335-5443 director@ocdla.com www.ocdla.com