Online Test for Skin Picking
How Severe is Your Picking Disorder? Find Out With This Free Online Test
Take the test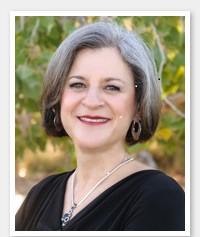 Roberta J. Zatkowsky, LPC
Name
Roberta J. Zatkowsky
Location
OCD Spectrum Clinic 11270 N. 129th Way , Scottsdale, AZ 85259
Credentials and Degrees
LPC (independently licensed professional counselor) with two master's degrees: MSC and MS
Therapy methods
Comprehensive Behavioral Model, HRT, ACT
Description
I treat OCD, Trichotillomania (hair-pulling), & Dermatillomania (skin-picking) using Exposure Response Prevention (for OCD), ComB, HRT, & ACT (for Dermatillomania & Trichotillomania). I am EMDR trained to treat past and present trauma. I have experience in individual and group therapy with children, adolescents, adults, couples, & families suffering from depression, anxiety, & bipolar disorder. I treat children and adolescents' behavioral problems such as aggression, anger, rebellion, poor academic performance, criminal problems, and sexual abuse. I have worked with adults suffering from sexual compulsivity and addiction, and educate adults on parenting skills and communication skills. I work with couples going through infertility, adoption, and relationship issues.
I attended 5 Annual International OCD Conferences, studying with many of the recognized national experts on the treatment of OCD, Trichotillomania, and Dermatillomania. I received my second Masters degree in Counseling after a 32-year corporate sales and marketing career with AT&T, Cox Communications, and other Telecommunication/IT companies.
I am past president of the National Counseling Honor Society at the University of Phoenix. I am available for presentations and seminars. My other Masters degree is in Exercise Physiology, and I encourage well-balanced, healthy living. I have lived in Arizona for 27 years, and have two grown children.
Contact info
480-451-4000 – office
480-748-9999 – cell (feel free to call cell first)