BFRB Precision Medicine Initiative (BPMI): The Latest Projects and News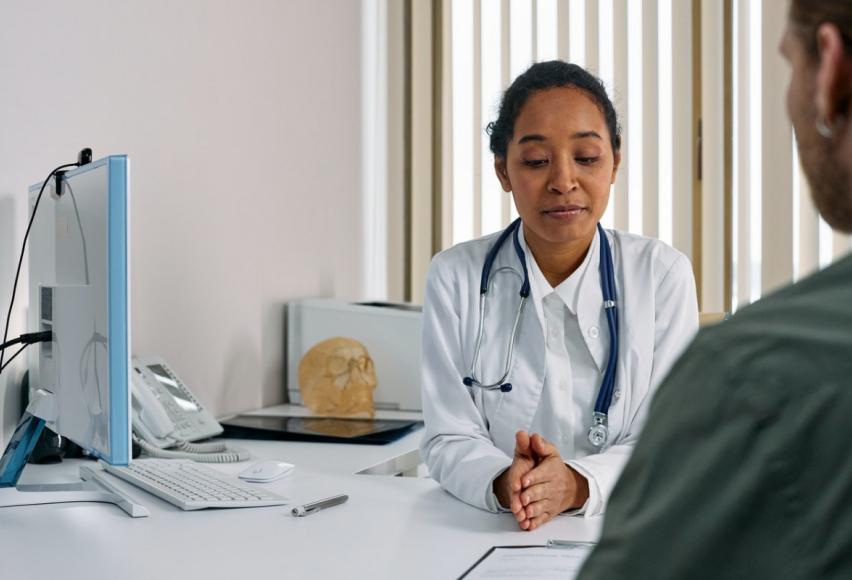 It has been a busy 2021 for the BFRB Precision Medicine Initiative! Even with the continuing impacts and restrictions resulting from the coronavirus pandemic, researchers have continued to pursue projects that are contributing to the goals of the BPMI and advancements in treatment of BFRB disorders. The first learnings from this research are now being published and we expect this work to lead to improved treatment outcomes. Some of the scientists in the BPMI gave an in-depth update on this progress at TLC's virtual conference this past spring. Here are some of the highlights of that update:
BFRBs and Sub-types
Jon E. Grant, MD, JD, MPH reported on the research related to BFRB subtypes, specifically subtypes of trichotillomania (TTM) and dermatillomania or skin picking disorder (SPD). Individual differences are an important factor in understanding BFRBs. Not everyone with the same disorder manifests symptoms in the same way. Treatments work for some but not as well for others with the same disorder. Research has found that there is actually a lot of heterogeneity or differences among people with BFRBs. Researchers have identified three subtypes of TTM and two subtypes of SPD.
The TTM subtypes identified were:
1. Adults with increased focused pulling but infrequent and milder pulling urges, who are high on sensory sensitivity.
2. Adults with low pulling awareness. This was the most common subtype.
3. Adults who pull to regulate unpleasant emotions, with high difficulty resisting pulling and increased impulsivity and perfectionism.
The two SPD subtypes identified were:
1. Adults with frequent, intense urges to pick and minimal control over picking. Their picking is related to aversive emotions and automatic picking. This is the most common subtype.
2. Mild picking and reduced picking urges.
In an effort to further understand these differences, researchers have also looked at BFRBs from an anatomical perspective. In other words, they looked at BFRBs at the brain level. Using the latest in imaging techniques, researchers have found structural differences in the brains of people with TTM. No differences were found in people with SPD. This type of data is the foundation for the development of targeted treatment interventions specific to the subtype.
Researchers also looked at the brain from a functional level. Using fMRI, they found that the area of the brain associated with reward showed higher levels of activation in people with BFRBs. Just how that that reward system relates to BFRBs is a question for future research.
Functional Imaging and Brain Mapping
Building upon the research described by Dr. Grant, Darin Dougherty, MD, reported on the latest findings related to the brain's functionality and connectivity in people with BFRB disorders. Using fMRI, researchers were able to look at the structures of the brain as well as functionality in real time to determine how the brain responds at rest and in motion, and on various tasks for people with BFRBs. They found decreased activation in the area of the brain known as the Inferior Frontal Cortex. There was no correlation with the severity of symptoms. These findings, along with the structural data being gathered in other studies can help researchers determine similarities and differences in structure and function between TTM and SPD subtypes. This type of data contributes to the development of targeted treatment interventions for TTM and SPD.
Inhibitory Control/Impulsivity
John Piacentini, PhD reported research related to inhibitory control and impulsivity. Researchers using behavioral measures found that poor inhibitory control predicted symptom severity for both TTM and SPD. However, there were differences.
TTM was predicted by:
• Greater attentional impulsiveness (poor focus)
• Poorer inhibitory motor control  
SPD was predicted by:
• Poorer self-control (future planning)
• Avoidance of aversive experiences
• Presence of comorbid TTM
• Overall disability was predicted by the severity of depressive symptoms.
These findings suggest that TTM may engage a less emotional state and stem more from impulsivity. SPD, on the other hand, seems to be more emotionally driven. These findings also map onto the structural findings of other research. Understanding the unique dynamics of these disorders can help researchers to develop targeted and individualized treatments including pharmacological treatments and behavioral interventions.

Children and BFRBs
Researcher Emily Ricketts, PhD, reported on current research on clinical characteristics and functional impairments in children who have TTM and SPD. This research looked at symptom severity in relation to comorbidity, family relationships, emotional regulation and distress tolerance, and impulsivity. There was no significant relationship between hair pulling severity and clinical measures. For children with SPD, there was a significant relationship between skin picking severity and depression, anxiety, and poorer quality of life. Older children reported higher levels of depression and impulsivity, more emotional suppression, and poorer quality of life. Family history of mental health issues, including BFRBs, was a significant factor. Poor family expressiveness was also a factor for both TTM and SPD.
Implications of these findings include:
The need for family involvement in the treatment process. Whether it is participation in individual therapy or in family therapy, these families may benefit from improved communication.
Learning impulse control and emotional regulation/distress tolerance early in life. Teaching children early how to manage feelings and impulses may result in better levels of functioning.
Use of ACT-enhanced or DBT-enhanced therapy to address both the behavioral and the cognitive aspects of TTM and SPD.
What's Next for the BPMI?
The researchers identified possible next steps for the BPMI as they move forward.
• Using the information from research on individual differences, identify and develop targeted treatments.
• Expand the field of collaborators and participants in research. Successful research depends on both dedicated researchers and Precision Medicine Initiative volunteers willing to share their time and knowledge in an effort to advance the understanding of BFRBs.
• Continue to contribute to the genetic data to better understand heritability. As part of this effort, researchers will continue to contribute to the NIHs genetic repository.
• Continue to encourage research proposals for new initiatives in precision medicine and novel treatments for BFRBs.
• Explore the possibility of developing treatments based on approaches used with other disorders, such as sensory or cognitive retraining.
• Continue efforts to identity effective pharmacological treatments for people living with BFRBs.
Launched in 2014, the TLC Foundation for BFRBs Precision Medicine (BPM) Initiative remains committed to applying the precision medicine approach to the goal of finding the most effective treatments for BFRBs.
It's an exciting time in BFRB research. More updates to come!
Want to know more? You can watch the full  2021 BFRB Precision Medicine Research Update for Free Here.
Start your journey with SkinPick
Take control of your life and find freedom from skin picking through professional therapy and evidence-based behavioral techniques.
Start Now