Research Update for Skin Picking Disorder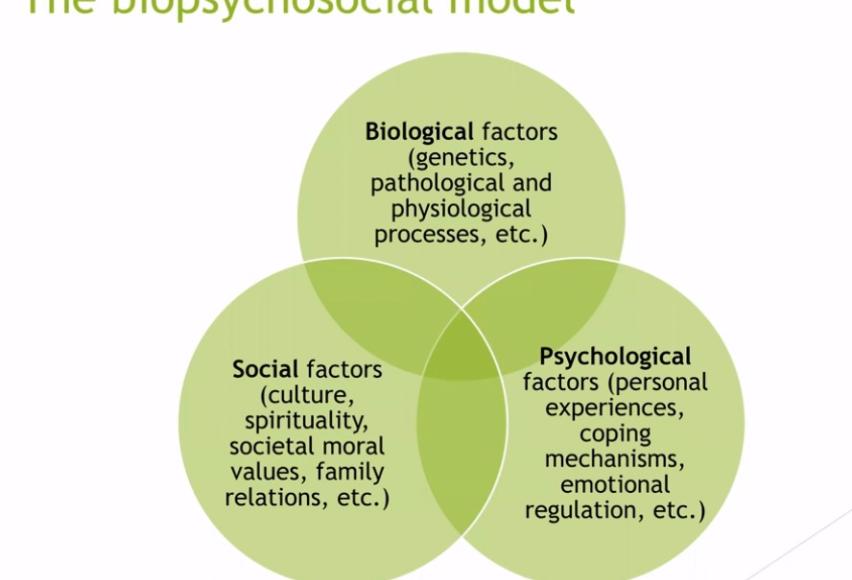 In this month's webinar, Dr. Vladimir Miletic provides an overview of the current research into skin picking disorder. The research summary includes biological and neurological findings as well as what the research says about treatment. The full webinar is available on the SkinPick.com YouTube channel.
Models and Theories, Oh My!
When a clinician considers a client's presenting problems, the first thing they do is try and fit the client's experiences into a model or theory from which treatment options come. Models and theories, then, become a lens through which we conceptualize the problem. Once we have the lens, then we have a plethora of evidence-based practice to consider for treatment options. Just as in medicine, not knowing the cause or how the symptoms manifest means you can't really treat the problem effectively.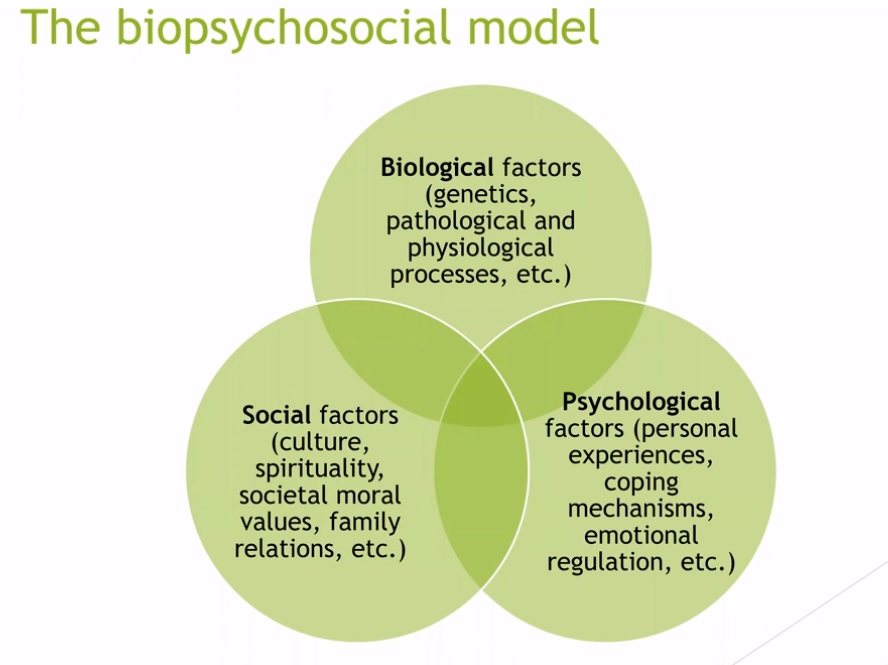 In medicine and psychology, the biopsychosocial model is an accepted lens through which to view a client's experience. This model instructs a clinician to look at a client from multiple perspectives in terms of causes, symptoms, behaviors, etc. Therefore, a biological perspective of skin picking disorder provides knowledge of genetics, neurology, and other biological factors that influence a person's skin picking behaviors. This part of the model, informed by research, prompts a clinician to determine whether a client has a family history of body-focused repetitive behaviors or other obsessive-compulsive mental health issues. Knowing this suggests that the client may have a biological predisposition to skin picking, which not only helps educate the client but also directs some parts of the treatment.
Additionally, looking at the social and psychological factors in a client's life also puts things into perspective. For example, if a client has tumultuous family relationships and few friends, treatment may or may not include a special focus on facilitating social support. Likewise, the psychological factors a client presents with, such as co-occurring disorders or a history of trauma, will help a clinician direct a treatment plan.
The biopsychosocial model also helps a clinician assess the client's skin picking behaviors in terms of automatic, focused, or a combination of both. Understanding these behavior patterns as well as the client's early development of schemas, or behavioral patterns that include thoughts, feelings, memories, and body sensations, will direct the clinician toward the optimal method of helping a client.
This is all a fancy and science-based way of saying that every client is different. Their stories are different, their reasons for struggling are different, and all of these different things interact differently in each person. Therefore, although a clinician considers a client from a biopsychosocial perspective, there is not one theory or approach that will work for everyone. Sometimes, those theories need to change as the client's needs change.
What Does the Research Say?
First, a caveat about research. Much of the studies conducted with participants who have skin picking disorder are very small and not often repeated. Good research includes multiple replications and other researchers confirming previous results as well as randomized clinical trials. These are the golden research bee-bees; however, there is not much funding available for skin picking disorder, so there does not exist much in terms of golden bee-bees. Each study tells us a little something and provides hope for clients, but they do not give us any kind of certainty regarding what works. Here are some highlights:
Research on medications remains mixed. Two studies suggest fluoxetine might help, but not much. A short study on citalopram did not yield significant results. A study of escitalopram with 29 participants showed 44% of them experienced positive results and one study suggested lamotrigine works but another said it did not. Finally, a study on NAC showed that 47% of participants experienced improvements compared to a placebo, but again, the sample was small.
Psychotherapy, on the other hand, fares better in the research. The top three treatment interventions, habit reversal training, internet-based cognitive behavioral therapy, and ACT therapy all showed positive outcomes with habit reversal training demonstrating effectiveness even two months after therapy ended.
In summary, approaching treatment from a multidimensional, biopsychosocial perspective that is flexible and adaptable is the best option for clients. While medication may help, the research is not very strong, whereas psychotherapy approaches are supported by good research results. 
Start your journey with SkinPick
Take control of your life and find freedom from skin picking through professional therapy and evidence-based behavioral techniques.
Start Now