Cognitive Reappraisal for Skin Picking In the Time of Covid: Can It Help?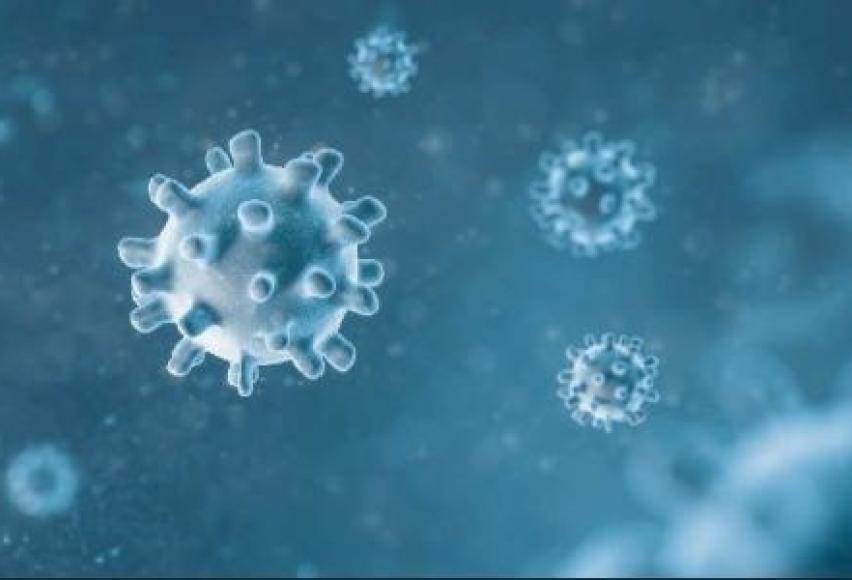 The COVID pandemic changed our normal way of life and seemingly overnight, changed the way we do everything from how we work and play, how we access services, and how we interact with others. It has been a stressful time that no one could be fully prepared for. It comes as no surprise that as the pandemic has worn on, mental health issues, especially anxiety and depression, have surged.
For people with skin picking and other BFRBs, there has been concern about how the pandemic might affect their symptoms. People with BFRBs already have higher baseline anxiety, and report a connection between their anxiety levels and symptom severity. The intense stress related to the pandemic and ensuing restrictions protocols had the potential to increase the anxiety and isolation that people with BFRBs already experience.
Added to the stress of the pandemic was the near-instant loss of connection to mental health care. In the early days of the pandemic, in-office therapy sessions were largely unavailable. Some transitioned to telehealth. There was a need to find strategies that people could use to help manage their symptoms. Cognitive reappraisal has shown effectiveness in reducing picking behavior. It is a strategy that essentially helps the person change the way they think about something and could be used during the lockdown when other strategies might be less available.  
While we know that the stress of the pandemic is affecting people with BFRBs, how would someone with skin picking fare over time during such an extreme event? What help could be offered? A new study examines the impact of the pandemic on skin picking behavior and the helpfulness of using cognitive reappraisal strategies to help manage symptoms. The results might surprise you.
What Is Cognitive Reappraisal
Cognitive reappraisal is the ability to recognize and reinterpret emotional events to change one's emotional reaction to the trigger event.  Essentially, it is a strategy that involves changing the way you think about something. When you change the way you think about something, it changes how you respond.
Skin picking and other  BFRBs are thought to be in part, the result of maladaptive emotional responses, also known as emotional dysregulation.  Emotional dysregulation (ED) is the inability to respond to and manage emotions effectively. It involves the repeated use of strategies to regulate emotions that may be effective in the short term but ultimately result in further emotional and physiological distress or contribute to physical, personal, or psychosocial distress. In other words, it works for the moment to make you feel better but really doesn't solve the problem so the distress remains. Cognitive reappraisal has been shown to improve emotional regulation in people who have skin picking disorder. It can be easily learned and used when needed.
The Study
Researchers looked at the behaviors of people with skin picking disorder over time, from pre-pandemic status through the present time of reassessment. They hypothesized that both the focused-type and automatic-type of skin picking would show an increase during the pandemic from their pre-pandemic baseline. They also predicted that using cognitive reappraisal strategies would be helpful in reducing picking behaviors.
Baseline data was obtained from an online survey conducted pre-pandemic. Follow-up data was gathered during the lockdown, and again when most restrictions were lifted. Participants were assessed using a number of measures including skin picking behaviors, emotional regulation, stress, and loneliness.
What the Study Found
Researchers found that in this sample, skin picking behaviors did not increase during the pandemic from baseline measures. There was also no change in the type of picking behaviors between the lockdown conditions and the less restricted conditions. Experienced stress and loneliness were rated similarly in both conditions. 
The researchers speculated that these results may be partially due to the fact that most respondents were in isolation with family during this time. This source of support may have contributed to being able to better manage the stress of the situation.
The use of cognitive reappraisal seems to have been protective in some ways, depending on the skin picking type. Cognitive reappraisal was found to reduce focused-type skin-picking across time.
Findings were somewhat different for automatic-type picking. Cognitive reappraisal seems to have been helpful at baseline but diminished in effectiveness during the pandemic. Automatic picking is thought to be related to low arousal. The researchers speculate that the restrictions in movement may contribute to negative emotional states like boredom or sadness, and decreased activation. Cognitive-oriented methods of emotion regulation like cognitive reappraisal might not be sufficient for emotional regulation.
While there were some unexpected results, these findings contribute to the understanding of emotional regulation, and support the importance and usefulness of cognitive reappraisal in managing skin picking. What the full impact of the pandemic will be remains unclear at this time. Research continues to yield new insights and hope for effective treatments.
References
1. American Psychological Association. (2021, October). 2021 COVID-19 practitioner survey. https://www.apa.org. https://www.apa.org/pubs/reports/practitioner/covid-19-2021
2. Keuthen, N. J., Deckersbach, T., Wilhelm, S., Hale, E., Fraim, C., Baer, L., O'Sullivan, R. L., & Jenike, M. A. (2000). Repetitive skin-picking in a student population and comparison with a sample of self-injurious skin-pickers. Psychosomatics, 41(3), 210–215. https://doi.org/10.1176/appi.psy.41.3.210
3. Kłosowska, J., Prochwicz, K., & Kałużna-Wielobób, A. (2019). The relationship between cognitive reappraisal strategy and skin picking behaviours in a non-clinical sample depends on personality profile. Journal of Obsessive-Compulsive and Related Disorders, 21, 129-137. https://doi.org/10.1016/j.jocrd.2019.04.001
4. Kłosowska, J., & Prochwicz, K. (2021). Cognitive reappraisal and types of skin picking – A longitudinal study with pre-pandemic and COVID-19 pandemic data. Journal of Obsessive-Compulsive and Related Disorders, 28, 100614. https://doi.org/10.1016/j.jocrd.2020.100614
Start your journey with SkinPick
Take control of your life and find freedom from skin picking through professional therapy and evidence-based behavioral techniques.
Start Now