OCD or Addiction: The Skin Picking Debate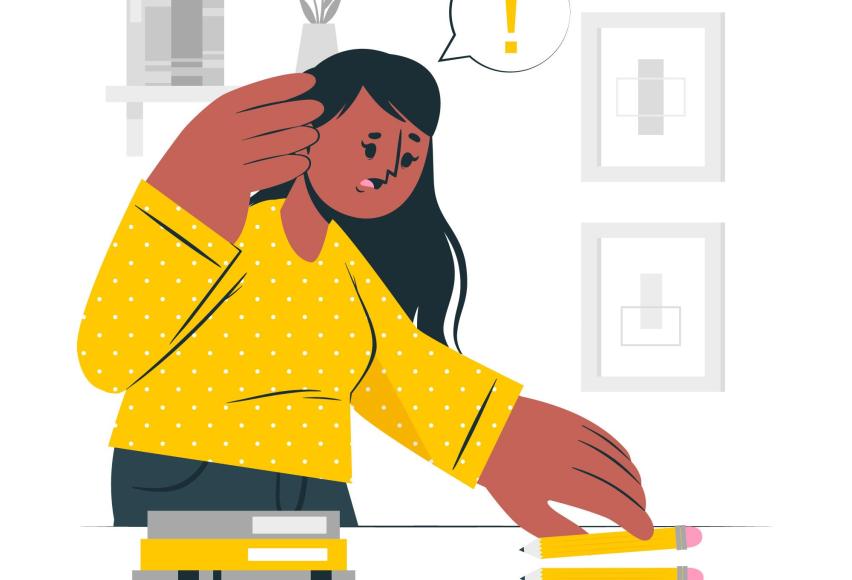 Skin picking, more formally known as Excoriation Disorder, is a body-focused repetitive disorder (BFRB) classified as an Obsessive-Compulsive Related Disorder (OCRD). Skin picking is characterized by repetitive skin picking that results in damage to the skin and disruption in daily functioning.
Historically, skin picking was not classified as a distinct disorder but rather as a symptom of OCD or an impulse control issue along with hair pulling and pathological gambling. Skin picking had no specific criteria. That all changed in 2013 when skin picking was given the name Excoriation Disorder and categorized as an OCRD. That decision didn't come without some debate.
Some experts suggest that BFRBs are more closely related to OCD and should be treated as such. Other evidence suggests that skin-picking characteristics are more closely aligned with behavioral addictions such as gambling. In fact, if you were to look at the diagnostic criteria for skin picking, OCD, and behavioral addictions like gambling, you would see considerable overlap in the criteria used to diagnose each disorder.
But does it really matter what you call a disorder? It matters a lot! An accurate diagnosis is what lays the foundation for and guides appropriate treatment. But sometimes, sorting that out isn't as easy as it sounds especially when the picture isn't totally clear.
The Picture Is Cloudy
Skin picking was classified as an OCRD due to its clinical and neurological similarities to OCD. Skin picking also commonly occurs with OCD. Other co-occurring disorders include substance addictions, mood disorders, and anxiety disorders.
However, there are also issues that don't support the skin picking and OCD connection:
According to the DSM 5, even though skin picking is classified as an OCRD, the repetitive behaviors of skin picking are not triggered by obsessions or preoccupations. These behaviors are a hallmark of OCD.
Research doesn't support a clear genetic link between BFRBs and OCD.
BFRBs and OCD respond differently to treatment.

The gold standard treatment for OCD is Exposure and Response Prevention.
Habit Reversal Training (HRT) is considered the gold standard for excoriation disorder.
Medications such as Selective Serotonin Reuptake Inhibitors (SSRIs) are first-line medications for OCD. Excoriation disorder and other BFRBs don't respond as well.
There is also evidence that skin picking and other BFRBs may be more aligned with addictions:
High rate of addiction associated with skin picking.
Skin picking shares similar characteristics with addiction:

Continuing the behavior despite the harm it causes
The presence of urges
Elevated impulsivity
Similar responses to treatments including psychotherapy and medications such as naltrexone and topiramate
A Closer Look
Researchers are working to better understand these disorders. One study takes a closer look at the relationship between OCD, skin picking and behavioral addiction and what it could mean for diagnosis and treatment.
The study included participants who were diagnosed with either OCD, excoriation disorder, or a gambling addiction. They compared a number of demographic and clinical variables across the three groups.
The study found some interesting patterns:
OCD and excoriation disorder were more likely to co-occur than excoriation disorder and gambling addiction. They speculated that this might indicate that skin picking is a partial syndrome of OCD or even a less severe form of OCD.
Other co-occurring disorders such as Generalized Anxiety Disorder (GAD), other BFRBs, and addictions were more likely to occur with skin picking. This pattern of comorbidity is more closely aligned with OCD than with gambling addiction.
Skin picking was not significantly different from gambling addiction regarding other addictions suggesting that there is an addiction-like quality to skin picking.
The risk of suicide was highest for gambling addiction, followed by skin picking and OCD, respectively.
Taken together, the study authors suggest that skin picking seems to be most closely aligned with OCD based on the compulsive nature of skin picking. However, they do note the impulsive/addictive qualities of skin picking which are unlike OCD. It is also possible that BFRBs represent a unique group of disorders that share some qualities of both OCD and behavioral addiction.  Further research is needed to fully explore the many qualities of skin picking and other BFRBs.
What This Means for Treatment
The evidence seems to support the idea that skin picking and BFRBs are more closely aligned with OCD than with behavioral addiction, although it is clearly not a "perfect fit". When it comes to treatment, the most important consideration is the person's experience.
As with any disorder, how someone experiences skin picking is unique to that person and their own experiences. Some people experience little or minor disruption while others experience significant difficulty. Not everything rises to the level of a "disorder". Some people might simply need support. Others may require more intensive clinical intervention. This study highlights the variance that is commonly seen in mental health disorders and the need to consider the person and their presentation in diagnosis and treatment planning. Individualized treatment means a tailored approach that can lead to better outcomes. Studies like this one add to the base of knowledge about BFRBS and the hope for effective treatments.
References
1. Stein, D. J., Kogan, C. S., Atmaca, M., Fineberg, N. A., Fontenelle, L. F., Grant, J. E., Matsunaga, H., Reddy, Y. C. J., Simpson, H. B., Thomsen, P. H., van den Heuvel, O. A., Veale, D., Woods, D. W., & Reed, G. M. (2016). The classification of Obsessive-Compulsive and Related Disorders in the ICD-11. Journal of affective disorders, 190, 663–674. https://pubmed.ncbi.nlm.nih.gov/26590514/
2. Odlaug, B. L., & Grant, J. E. (2010). Pathologic skin picking. The American journal of drug and alcohol abuse, 36(5), 296–303. https://www.tandfonline.com/doi/full/10.3109/00952991003747543
3. Kwon, C., Sutaria, N., Khanna, R., Almazan, E., Williams, K., Kim, N., Elmariah, S., & Kwatra, S. G. (2020). Epidemiology and Comorbidities of Excoriation Disorder: A Retrospective Case-Control Study. Journal of clinical medicine, 9(9), 2703. https://www.ncbi.nlm.nih.gov/pmc/articles/PMC7564859/
4. American Psychiatric Association. (2022). Obsessive Compulsive Related Disorders. In Diagnostic and statistical manual of mental disorders (5th ed., text rev.). https://dsm.psychiatryonline.org/doi/abs/10.1176/appi.books.9781585624836.jb06
5. Oliveirra, E. C., Fitzpatrick, C. L., Kim, H. S., Gulassa, D. C., Amaral, R. S., Cristiana, N. D., Hayashiuchi, A. Y., McGrath, D. S., & Tavares, H. (2019). Obsessive–compulsive or addiction? Categorical diagnostic analysis of excoriation disorder compared to obsessive-compulsive disorder and gambling disorder. Psychiatry Research, 281, 112518.  https://pubmed.ncbi.nlm.nih.gov/31546148/
Start your journey with SkinPick
Take control of your life and find freedom from skin picking through professional therapy and evidence-based behavioral techniques.
Start Now