Can Antioxidants Help Skin Pickers?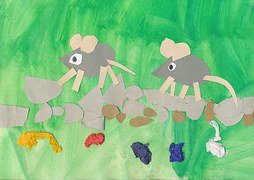 We have previously discussed NAC or N-acetyl cysteine and its benefits in the management of compulsive skin picking behaviors on this blog, describing what NAC is and how it works. We discussed the 2009 study conducted by Dr. Jon Grant, one of the leading experts on body-focussed repetitive behaviors (BFRBs), which showed that 56% of the subjects reported "much or very much" reduction in hair pulling in subjects with trichotillomania (another BFRB) on NAC compared to 16% on a placebo. However, till now there has been no research to our knowledge of any research into its effectiveness with excoriation disorder specifically. So we were very excited to stumble across an academic article published just this month detailing a study, in which the researchers experimented with two antioxidant supplements—N-acetylcysteine and glutathione—to treat mice with skin-picking disorder.
What's mice got to do with it?
According to the researchers, mouse Ulcerative Dermatitis  has a similar epidemiology and behavior to human compulsive skin picking behavior, and also displays a comorbidity and mechanistic overlap with hair pulling (trichotillomania). The study was based on the hypothesis that mouse Ulcerative Dermatitis would be treated by N-Acetylcysteine. However the researchers did not simply want to prove that it is an effective treatment, but also hope to understand why it works. The study was based in the assumption that:
maybe NAC works because in the brain it is the precursor to glutathione, and the brain has to make glutathione to protect itself against oxidative stress
If this theory proves to be correct it makes this pharmaceutical route of treatment more accessible to the many people whose gastro-intestinal tracts are not able to tolerate NAC. If glutathione is the true hero then treatment could alternatively be administered via intra-nasal glutathione. This method would reduce the potential side effects caused by NAC by passing the gut and liver, delivering the compound directly to the brain.Although the improvement was slow, by the end of the strudy, 40% of the mice were fully cured. Glutathione on the other hand showed much more rapid results, with about 50% cured within a 2-4 week period, while there was no change in the other half.
Future miracle drug?
Skin Picking Disorder affects roughly 4% of the general population, and can be severely debilitating, and can present with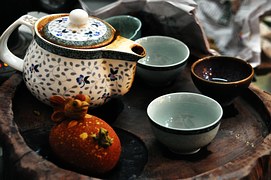 potentially life threatening complications. Thus far studies into the effectiveness of pharmacological treatments for BFRBs have been only mildly exciting, so this research brings with it renewed hope for the BFRB community. However we must be cautioned in punting NAC and glutathione as a miracle drug that will cure excoriation disorder. For those who suffer from this condition know that it is a complex disorder and while the behavior may be linked to certain pathways and functions of the brain, we know that the underlying causes of these behaviors manifesting in the first place can sometimes be far less straightforward. Dr. Grant's advice on his original research findings into the effectiveness of NAC is that a holistic approach is the best appraoch and that no two skin pickers are the same. So let us celebrate this knew knowledge and continue to strive toward finding effective treatment options for everyone.
Start your journey with SkinPick
Take control of your life and find freedom from skin picking through professional therapy and evidence-based behavioral techniques.
Start Now